Welcome to Jurnal Keperawatan Poltekkes Tanjungkarang, Bandar Lampung, Indonesia. Jurnal keperawatan is a nursing journal based in Indonesia. JKEP was published in 2016. JKEP is a peer-reviewed scientific journal of  Politeknik Kesehatan Tanjungkarang, Bandarlampung. Indonesia. The aim is to facilitate the systematic development of scientific knowledge bodies in the field of nursing and related health studies.
JKEP's mission is to promote excellence in nursing care and health care through the dissemination of evidence-based clinical information and preliminary reviews, discussion of relevant and controversial professional issues, adherence to standards of integrity and journalistic excellence, and nursing promotion. Perspective to the health care community and the community. All JKEP articles are required to have a scientific, evolutionary, theoretical or philosophical basis that makes sense and becomes critically, questionable and scientifically studied.
Journal focus is information on nursing and health research. All proposed contributions will undergo blind peer review process according to appropriate criteria.
This journal is published every 2 months (April and October) in Bahasa Indonesia. Acceptable contributions include original research articles, synthesize literature surveys, and reports on best practices or case reports in quantitative, qualitative, or mixed approaches. JKEP embraces journalistic standards that require transparency of real and potential conflicts of interest that authors and editors may have.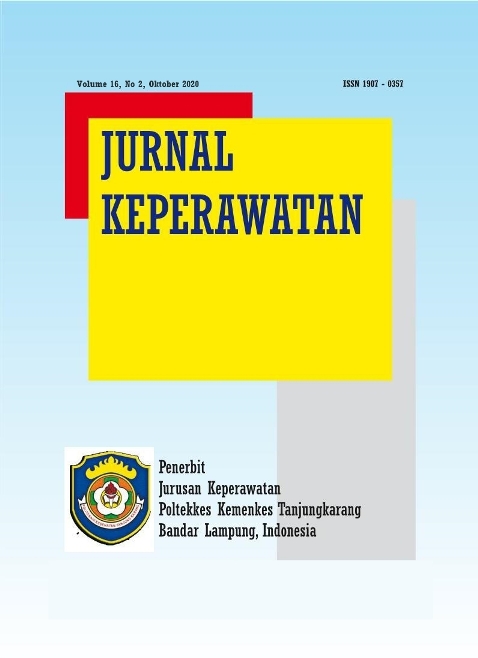 Announcements
No announcements have been published.
Vol 14, No 1 (2018): Jurnal Keperawatan